Welcome, dear visitor!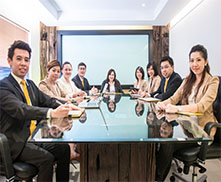 103jobs.com has earned a sterling reputation for providing professional services in handling clients' specific needs. We have regional offices spanning across South East Asia, e.g. Indonesia, Myanmar, Nepal, Thailand, Vietnam, Bangladesh, India, Pakistan, Philippines, Sri Lanka, Cambodia and Taiwan as well as local branch offices throughout the major cities in Malaysia

Our multi-national association with major registered agencies and official licensees from both local and overseas human resources ministry enable us to continuously provide a wide selection of
skilled foreign manpower covering various industries.